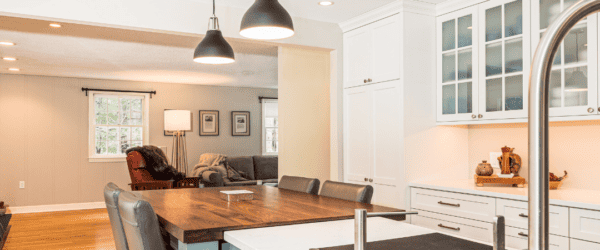 Islands in a kitchen are no longer a luxury or a choice but a necessity. With busy schedules and lack of time, islands have proven to be the perfect addition to kitchens for various reasons. First and foremost, it provides extra counter space. An island acts as an extended workspace in your kitchen, giving you more room to prep meals, roll dough, and even entertain guests. An island with a built-in sink and dishwasher also ensures a stress-free clean-up process. It eliminates the need to carry dishes and dirty utensils to and from the sink, reducing the chance of mess or accidents.
Secondly, an island in your kitchen can function as a hub for social interaction. This feature is particularly essential in an open-concept kitchen. Whether it's enjoying a quick breakfast, hosting a party, or chatting with your guests, an island becomes a comfortable gathering spot for people to hang out while you whip up some delicious treats.
Lastly, it provides ample storage space. Kitchens usually face storage constraints, and an island serves as the perfect solution for it. You can incorporate storage options like shelves, drawers, and cabinets underneath the island or on its sides, providing additional space to keep utensils, pots, pans, and even the occasional stool for an added seat. In addition to its functional benefits, islands can be a statement piece that complements the overall aesthetic of your kitchen. There are endless design options available, from modern and minimalistic to classic and traditional. The options are unlimited, and you can personalize it according to your style and preference. it's the perfect way to make your kitchen truly your own.
Interested in remodeling your home?
Stay updated and see the latest kitchen & bathroom design inspiration by following us on Instagram and Pinterest.