When it comes to design services, some kitchen and bath design centers will charge you while some offer their services free of charge. At KRB Kitchen and Bath Design Center, we do have charges for our design services and do not sell plans. We offer two options for our customers, full-service design or a retail sale. If you are looking to purchase cabinetry, but plan to install them yourself or have a contractor install them for you, we can help you design and make selections and you can choose the installation professional of your choice. If you want to eliminate your involvement at every piece of your renovation managed from design to installation, then our full-service design option is for you. As kitchen and bath specialists, we understand that each customer has their own unique needs. Partnering with a designer ensures your vision for your kitchen or bath is achieved and that you have a beautiful space to enjoy for years to come.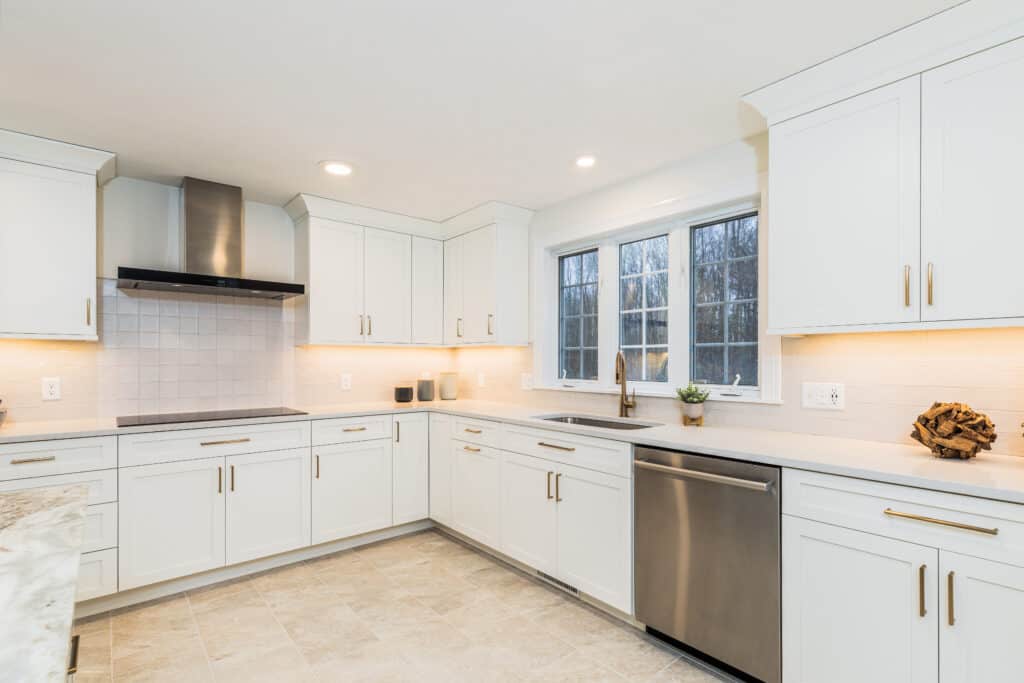 As the old saying goes; "You get what you pay for"
If you are simply replacing your kitchen cabinetry and counters, or your bathroom vanity and top, working with a company that offers free design may work for your needs. If the existing spaces and cabinetry layout work well for you, design services are probably not needed. On the other hand, if you want to completely redesign your kitchen or bathroom to create a fresh look, feel and/or change how you use the space, working with a designer who can offer you professional design is critical. It can help you make sure your investment of time and money is well spent and that the space reflects your style and functions well for you.
The flaws of free design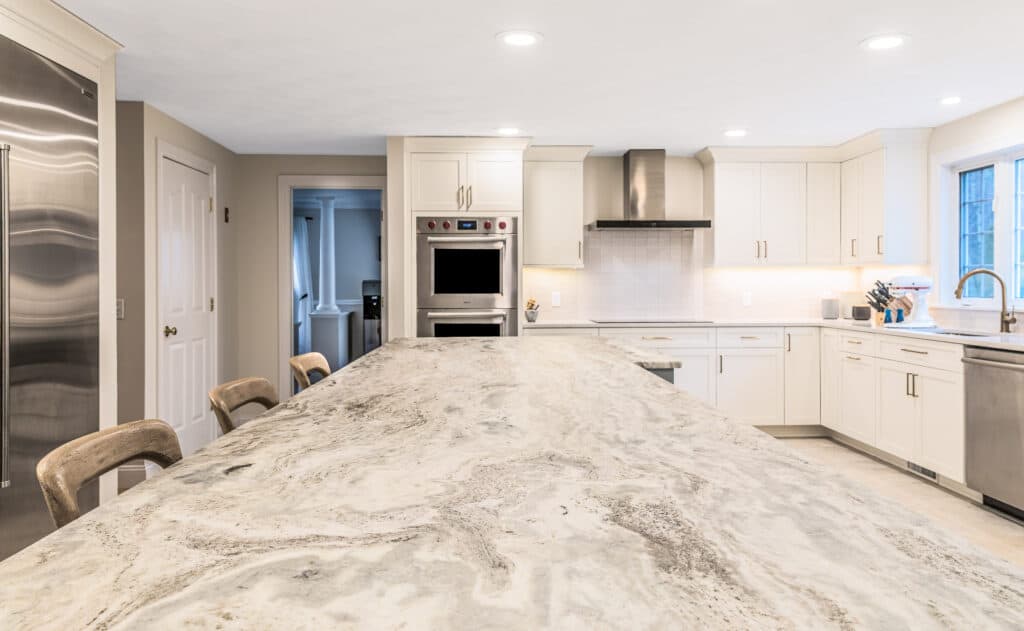 We review a lot of "free designs" that make their way into our showroom and in front of our designers. We have found two common factors with "free designs". One is that the customer is not happy with their free design because it does not match what they are looking for, and they are looking for our help to improve it. We can see design flaws that customers would otherwise not realize until their new kitchen and or bath has been completed.
Below are just a few of the design flaws we see in many free designs. They are all things we as kitchen and bath design professionals consider with every design we create.
Lack of adequate counter space between appliances and sink(s)
A layout that doesn't maximize the space
Doors, drawers and or hardware interfering with each other at inside corners
Height of the microwave is not safe for removing hot items and or for children to use safely
Inadequate lighting above critical work areas
Electrical outlets missing but needed to serve the customer's intended use and or to meet code requirements
A lack of adequate storage space where it is needed
Our design guarantee
At KRB we take what we do seriously and take pride in being a business made up of responsible professionals. Choosing to invest in your home is a serious investment and you deserve to have a high-quality, worry-free renovation experience. When we design your kitchen or bath with you, we take on two important responsibilities: we help you make sure the design meets the needs of your household, looking and functioning beautifully, and we make sure we design staying in your budget that is discussed in the initial consultation meeting. In fact, if after starting the design we discover we cannot design within the agreed budget, we promise to refund you the full fee you have paid us.
Other related articles: