When thinking about the fixtures in your home the style of your home becomes a deciding factor. From sleek lines, and minimalist fixtures, to ornate and more classic styles the options are endless. However, it's important to step back and look at your entire house, the bathroom(s) and kitchen are typically where cohesion in the fixtures becomes key. But style is not the only decision to be made, the finish is just as important.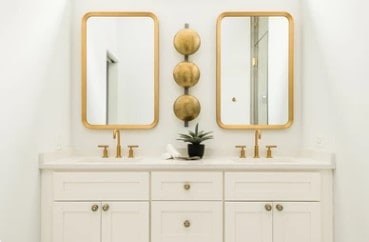 Step 1: Assess your needs. Before you begin your search for the perfect fixtures, you should assess your needs. What type of fixtures do you need? Are you looking for a statement piece or something more functional? Do you need task lighting for a specific area of your home, such as your kitchen or bathroom? Answering these questions will help you narrow down your options.
Step 2: Consider your style. Once you know what type of fixtures you need, you'll want to consider your style. What type of design aesthetic are you going for in your home? Do you prefer modern, minimalist designs, or do you prefer more traditional or ornate fixtures? Understanding your personal style will help you find fixtures that complement your home's overall look and feel.
Step 3: Set a budget. Fixtures can vary widely in price, so it's important to set a budget before you start shopping. This will help you narrow down your options and ensure you don't overspend.
Step 4: Do your research. Now that you have a good idea of what you're looking for in a fixture, it's time to do your research. Browse through home design magazines, visit home decor stores, and search online to see what options are available. Working with a designer can also help you narrow down options and envision what will work well within your home.
Step 5: Select your fixtures. After you've done your research and narrowed down your options, it's time to select your fixtures. When choosing fixtures, keep in mind their size, shape, and functionality. It's also important to consider the lighting level and the type of bulb required. In conclusion, choosing the right fixtures for your home can be a fun and exciting process. By assessing your needs, considering your style, setting a budget, doing your research, and selecting your fixtures, you'll be able to create a home that feels comfortable, inviting, and uniquely yours.
Interested in remodeling your home?
Looking for the latest kitchen & bathroom design inspiration, follow us on Instagram and Pinterest.