A primary suite should be a restful space within your home. It's a place where you need to feel relaxed and that should reflect your style in a comforting way. While the luxury level may vary depending on your budget, it's important to remember that you need to make the investment that feels right to you. The focus of the entire renovation needs to be about your enjoyment, from the size of the room, to all of the design choices such as flooring and lighting, your happiness should be at the forefront of the renovation. Unlike other spaces in your home, this is a room you need to feel complete rejuvenation and relaxation in.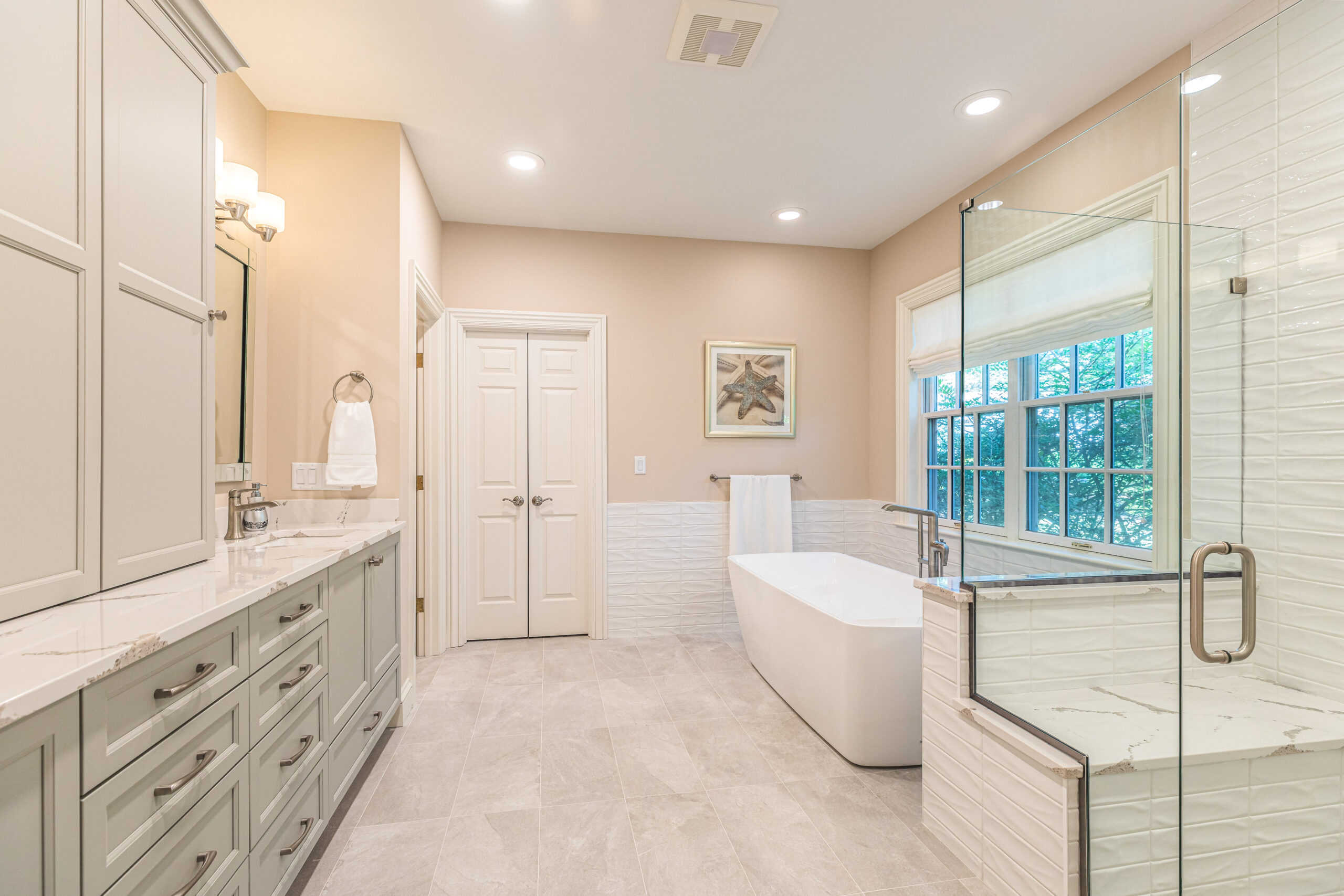 Design Basics
Balance is key to achieving the master suite you have dreamed of. Something to consider is making sure that there is a large enough space that allows for you to get creative with furniture placement. Think about how you want the space to flow, where you want a closet to be in relation to the bathroom, or perhaps having it be connected to the bathroom makes the most sense. Will you carry the same style and feeling in the bedroom and bathroom, or do you wish to create separation and have a different feel entirely. The room as a whole needs to work well with your lifestyle, so thinking through how you start and end your day plays a key factor is making all of the design decisions. This room should be an elevated space in your home, it should feel different then the other rooms and needs to feel like the ultimate retreat.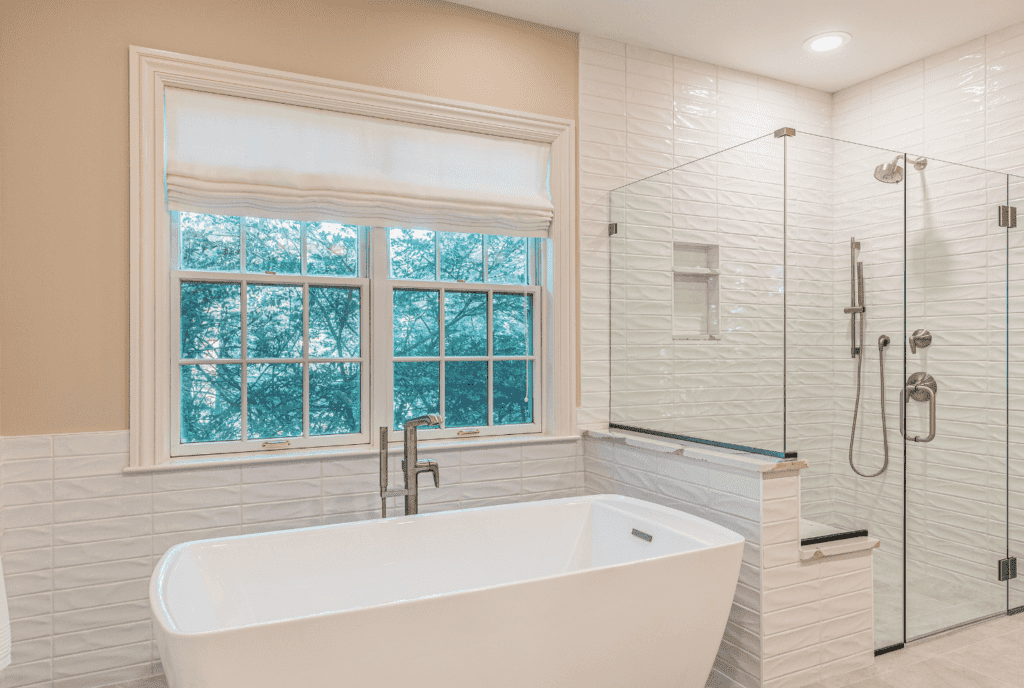 The Must-Haves
Having an en-suite bathroom that includes high-end design details such as a steam shower and soaker tub are very popular in creating a spa-like feeling. Always remember that the primary suite bathroom should be more luxurious and be designed in a noticeably different way than the other bathroom(s) in your home. This is an opportunity to create a complete oasis and it should be designed with that in mind. An en-suite bathroom is the perfect opportunity to give your bedroom the hotel inspired feeling that will make you feel relaxed each day.
A walk-in closet is a perfect way to ensure you have enough storage, while also keeping everything concealed outside of the main bedroom space. Not only does this keep the clutter to a minimum, but it can eliminate the need for a bulky dresser, freeing up even more floor space. Closet systems can offer a combination of drawers and hanging storage, giving you a place for everything. Adding an island within a closet can make the closet feel even more customized and also be the perfect folding area. To really add a touch of luxury a chandelier can add some beautiful ambient light.
Lastly, the color palette is key. The kind of feeling and aesthetic you are seeking to achieve in your bedroom depends on what kinds of colors you choose. Deeper and darker colors can help create a moody feeling, while a palette that's lighter and brighter can bring an awakened and refreshing feeling. Whatever colors you choose, remember that this is really the foundation of the space, from the flooring, to the walls, and all of the accents such as bedding, artwork, and throw rugs. This is a space in your home where color can have a major impact, so take the time to design with a palette that you love.