If you choose a neutral palette for your home, it's the foundation of so many design opportunities. Your home is your sanctuary, it's a place where you reset at the end of each day so it's important to take time to design it beautifully. Soft, neutral colors will create an ambiance within your home and will allow each space to seamlessly flow together, giving your home symmetry and cohesion.
From contemporary to coastal, a neutral backdrop can be adapted to fit any style preference. Muted tones such as white, beige, or grey provide a sense of calm and refinement, creating a soothing environment. A neutral color palette is a timeless and versatile choice that can serve as the foundation for any design style. It's especially important to consider this option when renovating or making any changes to your home's design, particularly in a kitchens and bathrooms.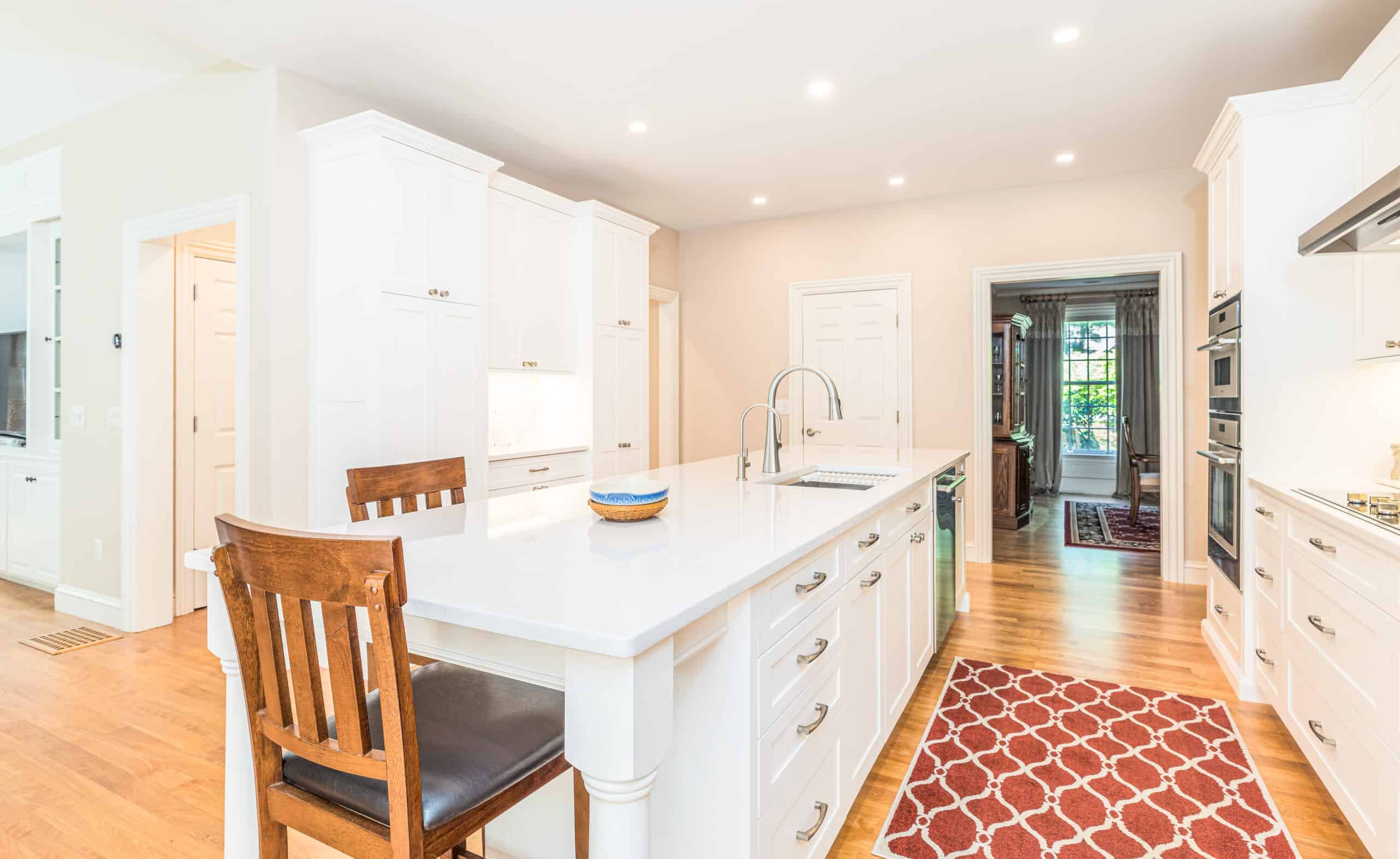 The Perfect White
Consider the lighting in your space. The amount of natural light your room gets and the time of day it gets it can affect how your chosen shade of white looks in your home. So, before picking a shade, make sure to take note of how much light your space gets. Another factor to consider is the function of the space you're designing. If you're picking a white shade for cabinetry, for instance, you might want to opt for a warmer hue that can make your kitchen or bath feel cozy and not too sparkly new. Lastly, seek out expert advice. Designers or color experts can help you pick the perfect shade of white for your home. They can take a look at your space, consider your preferences, and guide you in choosing a shade that suits your space and style.
Bathroom Design
Neutral design elements add warmth and sophistication to any space. When it comes to a neutral bathroom color palette, the whole space is open to possibilities, palette is that it offers great flexibility when it comes to accessories and accents. Whether you want to add a pop of color with a bright bath mat or bring in natural textures like bamboo or marble, neutral colors make it easy to experiment with a wide range of design options. From ornate tiles to designer vanities, bathrooms have seen a lot of experimentation in design and décor over the years. The neutral palette that you choose will help your bathroom to have a solid foundation for all of the other elements that you choose, and for that reason, it is a design decision that will last for years to come.
A Natural Touch
If you're looking to elevate the style of your home, one trend that you won't want to miss out on is the use of natural wood design elements. Traditionally used for flooring, natural wood has recently found its way into many other aspects of home design. From custom hoods to cabinetry and even countertops, the natural beauty of wood can add a touch of elegance to your kitchen or bath, and infuse your home with a warm, rustic vibe. One of the things that makes wood such a unique and compelling design choice is its incredible texture and variation. With a seemingly endless variety of species to choose from, you're sure to find the perfect type of wood to fit your home's unique style. For instance, if you're going for a coastal or contemporary look, you might want to consider the subtle and lighter tones of rift oak. It may be simple, but its impact is undeniable.
Interested in remodeling your home?
Looking for the latest kitchen & bathroom design inspiration, follow us on Instagram and Pinterest.