We invite you to stop by our Stratham, NH showroom and design center anytime it's open to check out our kitchen and bath displays and products.  Please visit our Contact Us page for our showroom hours and to book an initial consultation appointment with one of our designers. If you have questions please reach out to us or stop by the showroom, we would be happy to speak with you.
The showroom can be a busy place! If you would like some personal attention and assistance when you come by, we strongly recommend that you call first to make an appointment. That way, you can be sure you will get to ask the questions you have and can start your path towards making informed and confident decisions for your kitchen or bathroom project.
By setting an appointment with one of our designers, you can discuss the details of your project and have any of your questions answered. We can also introduce you to the kitchen and bath displays throughout the showroom, allowing you to see all of the product lines we carry in-person. You'll find a variety of cabinetry hardware, accessory products, cabinet style and finish samples, countertop materials, faucets, sinks, shower stalls, floor coverings, tile, vanities and much more. With all those offerings, perhaps you can now see why we recommend making an appointment!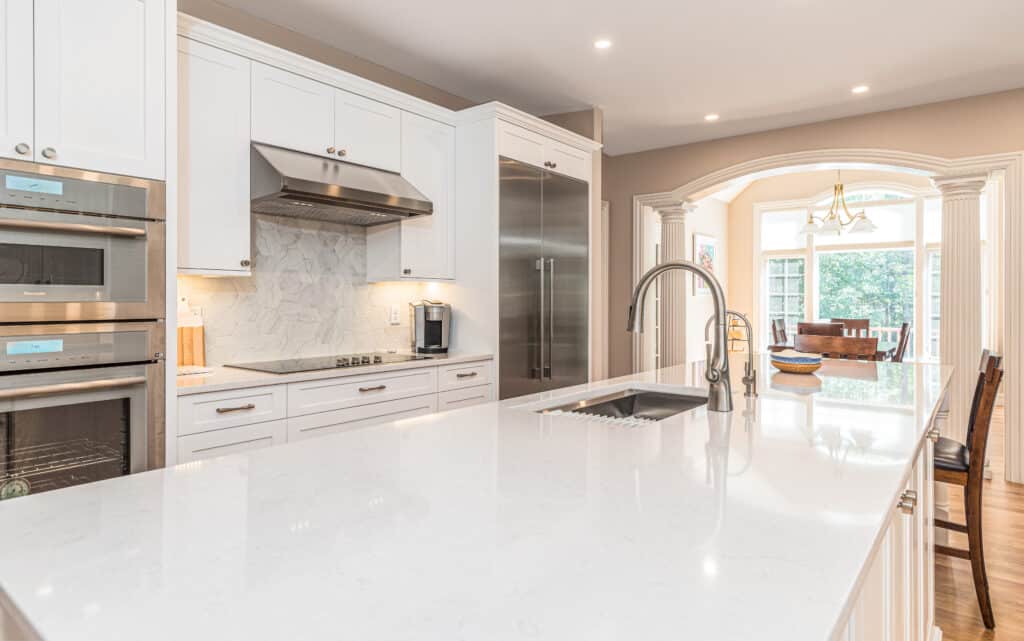 Whatever the scale of your project is, we encourage you to think of KRB as your one stop resource for ideas and information. In addition to our showroom there are many helpful articles posted on our blog that cover a variety of topics including, current trends in kitchen and bath design. design features to consider in your renovation, and more information about our process.
One more suggestion.
We also recommend you consider what type of company you want to do business with. To help you make that decision, we recommend you checkout the "Why Choose Us" page on our web site to make sure you are comfortable with our process. If you have questions, we encourage you to come in and speak with a member of our team or make an appointment so we can answer your questions and give you a tour of our showroom.
Other helpful articles: