At KRB Kitchen and Bath Design Center we love working with happy clients! We believe in building a partnership with our customers to help achieve their kitchen and bathroom design and remodeling needs. Working with you is much more fun and rewarding than working for you. Throughout our design and renovation process we have the same goal in mind: helping you design and make selections for the kitchen you envision for your home, all within your budget. Our designers recognize it's your kitchen, not ours, we need to work with you to explore and redesign the space so it truly reflects your style and functions for your everyday life.
Complete project management
If we worked for you, either we would expect you to tell us what you want, or perhaps you would want us to tell you what you will get. To us that feels like order taking, not creating solutions. Instead, we would rather help you design your project, compare, select and procure the right products for your home. Our designers listen to what your wants and needs are, and design around your style and keep your goals for the renovation in mind. Working together helps reduce the risks that often can come with trying to blindly sell you what we think you should have.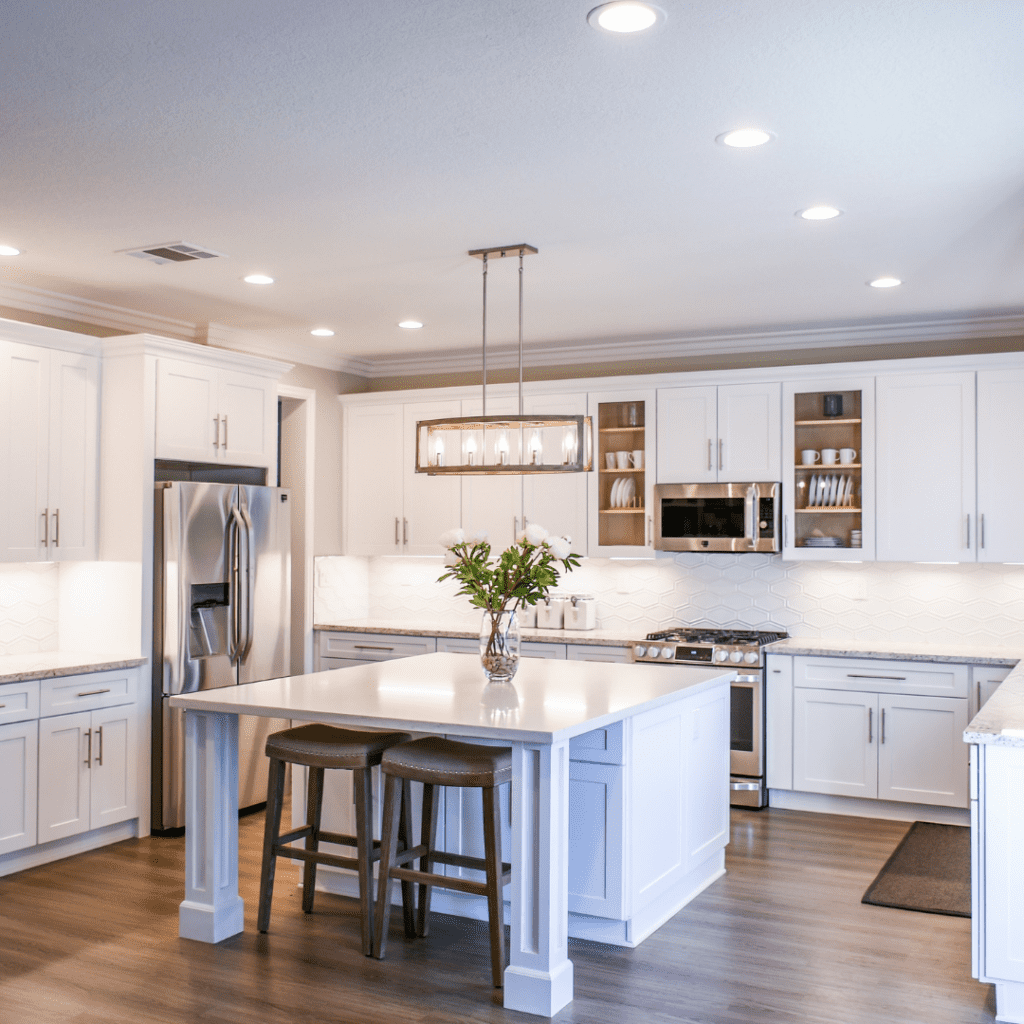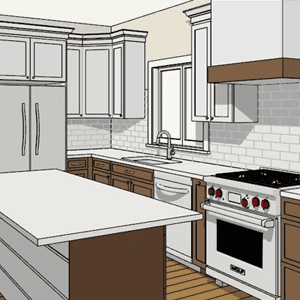 A kitchen renovation is not just about the design. Your kitchen is an important space in your home, how you and your family use the space, and designing around your style are both equally important factors. Are you choosing to refresh your kitchen using the existing layout or do you want to completely redesign the space? To help you decide if KRB is the right fit for you, check out this list of helpful articles:
Knowing your budget
As part of our Project Development Process we will agree on a realistic budget for your project before design and product selections begins. Using your budget as a guide together we can explore design options you can afford. As part of establishing a budget, we will also need to agree in advance regarding the kinds of products and finishes you want to include in your kitchen. As you add a project detail, or select a product to be included, we can let you know how your choices affect your ability to stay within the agreed budget. We can also work with you to help you do a cost analysis of your choices. That way you can decide to spend a little more on one product or area by considering less expensive details and/or products elsewhere within your project.
That's our take on working with you vs. for you. The choice is yours. You can ask us to work with you, or if you prefer, you can find a contractor who will work for you. Either way we hope you have a great experience and it all leads to a successful project!