Spring is the perfect time of year to refresh your home and to make changes that will help give you peace of mind. Think about the upgrades you can make that will help update your home, and perhaps even inspire you to take on bigger renovations in the future. It's often the small upgrades that can make the biggest impact, such as changing your hardware, getting new appliances, or simply painting. You'll be happier in a home that reflects your style, and feels updated. Use these tips to make your spring kitchen renovation a success!
Update Your Kitchen Cabinetry with New Countertops
Are your kitchen cabinets in good shape, but your counter tops have seen better days? Update your kitchen countertops to higher quality and tough products.  Countertops have improved in durability over the years and come in many styles and types that are at an affordable cost. Simply measure your kitchen and visit with us to find the perfect countertops for you!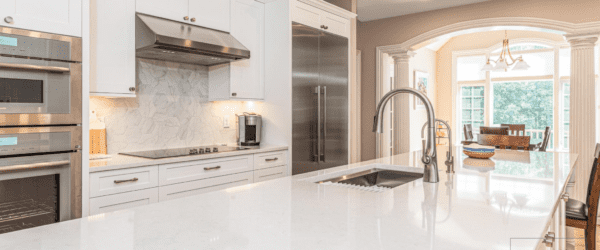 Tackle Spring Cleaning and Organization Head-On
Take back the shelves in your kitchen by installing better cabinet storage! Organize your spices, appliances, cleaning products, pots and pans by creating structured storage spaces using a wide variety of products. This will cut down on the digging you have to do to find the right pan or spice deep in your kitchen cabinets. Keep your trash out of sight by using a pullout cabinet system to keep the smells and trash hidden.
Change Your Hardware
If you want to give your kitchen or bath a quick and inexpensive change, then choosing new hardware may be just the change you need. Not only is hardware q quick change, but it can make a big impact and instantly update your kitchen. Choosing the right style and finish is key, you don't want the hardware to make too big of a statement, but you should focus on what you need the hardware to achieve. For example, do you need a bolder style to change the look of traditional styled cabinetry, or maybe a honey bronze finish to bring some warmth to wood cabinetry. Whatever you decide, just remember that changing hardware is a great way to make an impactful change to your kitchen or bath.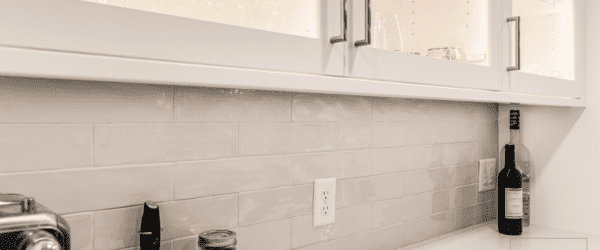 Bring Modern Style to Your Sink and Accessories
You can change the look of your kitchen with smaller scale projects. It's important to remember that little changes can help update the look and feel. If your kitchen faucet looks like it is from another decade, installing a new one can bring a modern feel to your sink without a large cost. Want to add a spraying nozzle, but don't have a spare hole on the sink? Get a faucet with the pull out spray attached and make your sink more user-friendly!
With your new faucet, follow through with a few updates on your cabinets. Changing your knobs and handles can update cabinets with little detailing to the 21st century just by choosing a newer-age style. This spring update takes very little effort but can make a world of difference in how others view your kitchen.
Combining some of these ideas into your spring renovation can make your kitchen functional and breathe new life into an outdated space. Still need inspiration? KRB Kitchen & Bath Design Center is waiting and willing to help you update your kitchen within your budget!