Choosing the right kitchen and bath products for your home is an important step in your renovation. Selecting materials that match your design aesthetic and work for your lifestyle is such a key piece of design. At KRB Kitchen & Bath Design Center, our staff has the knowledge and experience to help you make all of the design decisions confidently. Simply put, we help you get started by keeping your end goals in mind. To help you do this, we ask you to spend some time thinking about and imagining the new kitchen or bath of your dreams. Having inspiration in mind is key and will help our sales team to bring your vision to life.
Make a list
Whether you are looking for help to buy your products and plan to get them installed yourself or have us help you with full kitchen and/or bathroom remodeling services, your product selections should only be made after fully considering the true reasons you are remodeling, as well as any other contributing factors that may affect your project. Before you visit our showroom, we suggest you first make a list of what works and where you would like to see improvements in your current kitchen or bathroom. Include any other factors that you feel may or may not affect your project. Your list will help us jump start more conversations as we begin working together.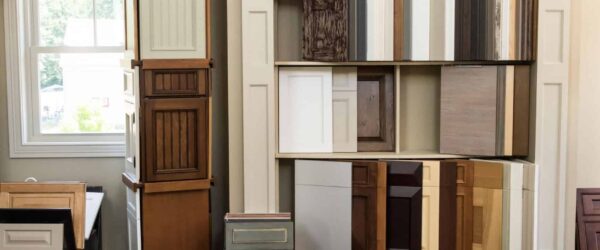 Things to consider when selecting products for your renovation-
What do you like about your current kitchen or bath and are there any parts you don't want to remodel?
What don't you like about your current space and why?
What do you imagine will be different about the new space and how do you plan to use it differently after it is complete?
How is the space used by your household? Do you need to plan for the future?
If budget becomes a concern, what must be included and what could be substituted or eliminated?
What new and trending products have you seen in the kitchen and bath industry and are interested in considering?
Do you prefer to cook with gas, induction, or electric?
What is your style or what elements of a style do you like?
What kind of flooring material will work well for your lifestyle?
Should your home be designed with long-term accessibility in mind?
With a list of things to consider you can then begin to explore and choose the right products for your home in our showroom. If design and envisioning the possibilities is not your strength and you prefer professional help, our KRB Kitchen & Bath Design Center design staff can work together with you to help you choose and coordinate the right materials for your space.
How KRB can help
As the kitchen and bath design specialists of the Seacoast we can select your kitchen and bath products. We can help make your space reflect your style and help you with the selection process to speak to those styles that you want to incorporate in your home. Listed below are just a few ways we have helped our customers:
Make sure the products you select enhance the overall design
Show samples and examples of products that fit within your budget
Make sure the products you select from can be ordered and delivered on time to meet your required completion schedule.
Let you know if the products you choose will require additional installation materials and/or labor to complete.
Make sure the products you choose meet building code, electric code, ventilation and plumbing code requirements.
If you want to make confident decisions about the products you plan to include in your kitchen or bathroom, we suggest you work with a full-service design center that will manage your entire project. You will get expert design advice and have a beautifully designed space that will make your space stunning. A remodeling contractor with a showroom already has experience with the products and the manufacturers of the products they work with. That type of business also is well aware of the lead time it takes to order and receive products so they will be at the job site when needed. They already know how to install those products and what else might be needed to complete the installation. Conversely, a contractor without a showroom may not know this information for the products you select. Or a showroom that does not install products may not be able to help you fully understand whether the products they sell you will work at your home, meet the needs of your design, and/or may increase installation costs compared to other options.